CSIL organised a workshop to present the preliminary findings of the ongoing study "Data in the EU textile ecosystem and its competitiveness", which we are carrying out for the European Commission (Directorate-General Internal Market, Industry, Entrepreneurship & SMEs, Directorate G: Tourism and proximity, GROW.G.1 Unit: Tourism, Textiles).
The topics of sustainability and circular economy, innovation and skills needs, international competitiveness, the strategic and economic relevance of the EU textile ecosystem were discussed together with stakeholders from the textiles, clothing, leather and fur, footwear, and fashion industries.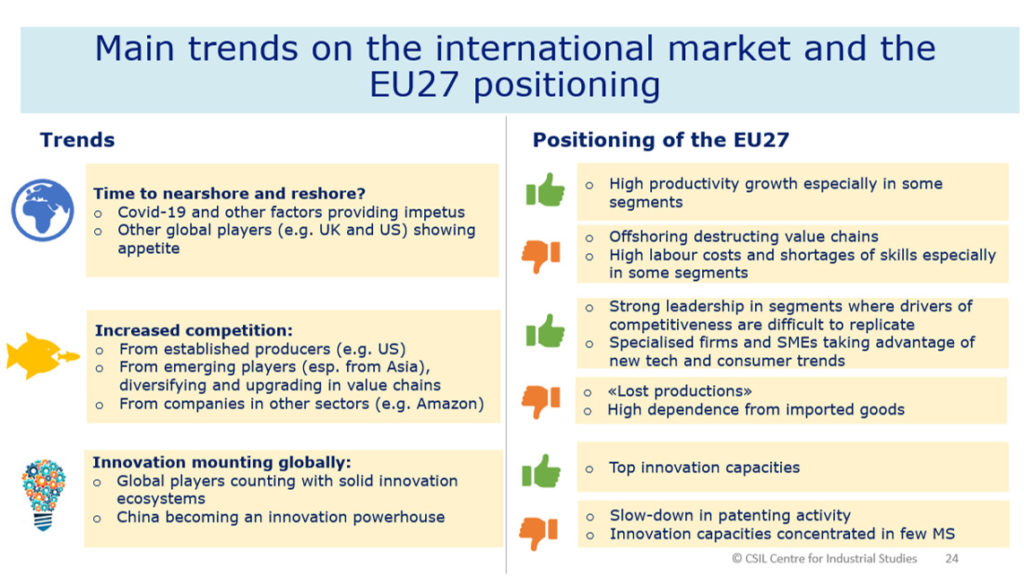 For more information on the project, please contact Emanuela Sirtori.