On Wednesday 26 January, Silvia Vignetti will contribute to a webinar organised by EvalForward, a Community of Practice on Evaluation for Food Security, Agriculture and Rural Development.
The webinar will focus on how cost-benefit analysis can be used in evaluation, with practical examples in rural areas and considerations on how to use CBA to assess the efficiency criterion.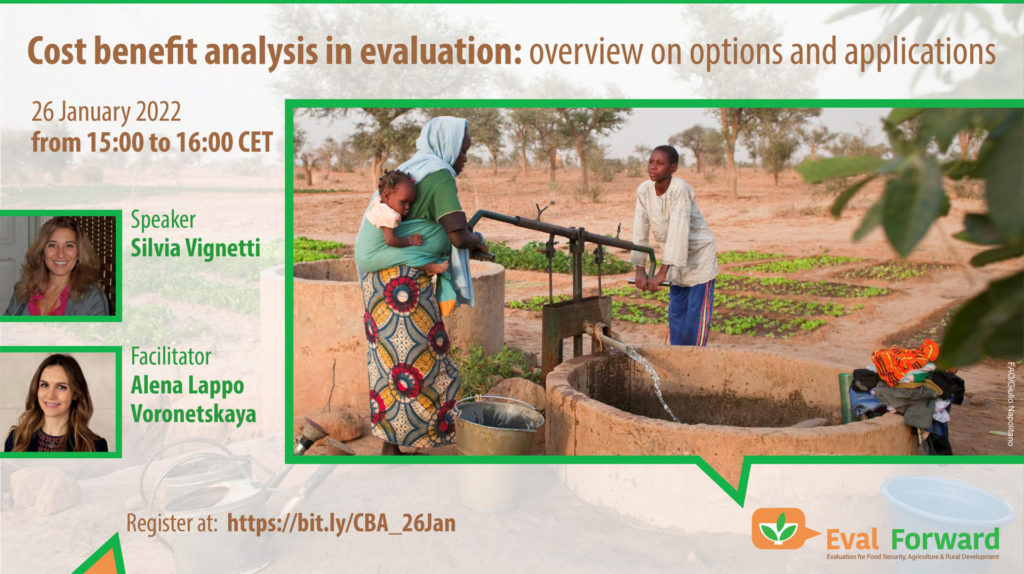 The event will take place from 15:00 to 16:00 CET on Wednesday 26 January. Participation is free, upon registration.